So why do most people lift weights? More than likely it is because they want bigger or stronger muscles; or a combination of the two. But aside from just learning what to do you should always understand why you are doing it. Here are the Keys to Muscle Growth.
Typically speaking the body will adjust based on the stress placed on it. If you simply just do your daily routine in life the body will essentially stay the same in terms of strength, speed, and endurance. However when you start doing things like resistance training then the body adapts by becoming stronger.  But it is not an overnight process.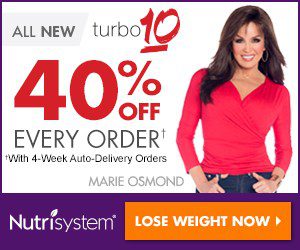 Types of Growth
Muscles can grow in two different ways called hypertrophy or hyperplasia.
Hypertrophy is the type of growth most commonly associated with resistance training. That is where the muscle grows in size because the actual muscles fibers grow larger. This happens when the fibers get torn during training and then grow back stronger and larger. That muscle soreness you get a day after training is the result of the torn fibers.
There are two types of hypertrophy. Sarcomere hypertrophy has to do with the contraction phase of the muscle while sarcoplasmic hypertrophy is the non-contraction phase. Both are important for overall size, density, and muscle strength gains.
Hyperplasia is growth based on an increase of muscle fibers. This happens when a fiber splits creating two fibers the same size as the original. There have been various theories on whether hyperplasia is something that really exists or not.
Muscle Breakdown
The idea behind resistance training is to speed up the natural process that occurs in the body. Typically every 2 to 4 weeks the body will naturally break down and rebuild all of the muscles. By training you speed that process up. When you break down the muscle fibers from resistance stress the body compensates via growth as a protection method. If your body is properly fueled with nutrients then your body will be rebuilding 24 to 36 hours after the stress was placed on the body.
Does It Matter What You Do?
Not necessarily. While many people feel you need to use core exercises like squats, dead lifts, or clean & jerks to build maximum size, muscle growth can occur whenever the body is stressed. That is not to say that these exercises aren't great, but there is more than one way to do things.
An example would be people who do heavy labor. Often they don't hit the gym regularly because they regularly stress their bodies from lifting and carrying large loads. At one point I was doing heavy labor for a week by breaking concrete for a few hours a day with a sledge hammer. With years of regular gym time under my belt I had done all sorts of lifting already. But after that week of exhausting work (and another week of recovery) I noticed that my shoulders were larger and seemed broader to people. It was a matter of stressing my body so much that it compensated and grew. Personally I considered this scenario something like hyperplasia (which was noted in the shoulder muscles of some swimmers).
That is not to say you should ditch your current program for heavy labor. But it should bring awareness to the concept of variety in what you are doing when attempting to make your body grow. After it has adapted to a certain type of stress you might need to adjust exercises, reps, sets, or anything else to throw a curve that you then have to adapt to.
Ben Sanderson is an author for Nutribomb Bodybuilding Supplements. At Nutribomb, we provide you with the latest information on the best supplements you can find on the internet.
Related articles