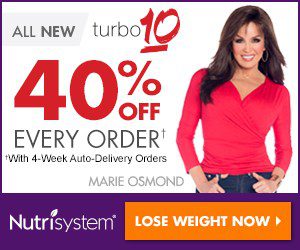 Exercise is the way that we get fit, improve our stamina and develop a healthy looking body, however when we look at sports stars they often look 'super fit' mainly because of the intense workout routines they undergo during their training regimes but also due to the variety they have in their regimes.
Most sports require you to have a decent level of physical fitness and stamina to be able to play them effectively such as football, boxing, tennis etc. One of the most common ways to get your cardio and stamina levels up is to engage in long distance running, though this is often viewed as a dull and repetitive task for many people which is why many simply people do not do it.
Getting 'super fit' does not have to be about long runs and can actually be very fun; but only if you let it. Most sports stars use many different training methods and incorporate a wide variety of stamina building techniques in their training regimes because different muscle groups are used in different sports.
Using this knowledge and approach is the key to getting super fit in an enjoyable way. For this to work well for you there needs to be a commitment on your part to try new things and you also will need engage in sports that you never thought you would. (See Below)
Sports Training Is Key
A great way to get fit is to start a sport that needs a good amount of cardio fitness to do it such as boxing or football. By doing a sport like this you will straight away improve your fitness and also improve muscles strength in muscles you have not used in years. To take your fitness to the next level you should have 3 sports you play each week, as the more sports you play the more muscles you utilise as each sport uses different muscle groups. Playing multiple sports is a superb alternative to going to the gym which many people find quite mundane and repetitive.
Example:
Nearly every town in the UK has football clubs that people can join, where they train once a week and play a match on a Sunday. This is perfect chance to get out socialising while also improving your stamina, speed, agility and also general football skills.
As football only takes up a short amount of time you can also join a local boxing club, karate club or some sort of martial arts club. The reason this is such a good idea is because it teaches you skills that many people have always wanted to learn such as self defence skills, furthermore these types of combat sports do amazing things for your confidence, flexibility, stamina and strength.
The third sport should be something you enjoy doing which can be anything such as tennis, squash, badminton, 5 a-side football, golf etc. The idea here is to do something you have a passion for so that you are at least doing one sport within you comfort zone each week. If you don't have another sport in mind then get down the gym and do a class such as swimming, yoga or a spinner's class which will again help you socialise and also improve muscles you don't normally use.
Remember the more variety you have in your workout regime each week, the more you can get out of your body by using new muscle groups and also improving your own skills set.
Jonathan works on behlaf of Soccerbox who specialise in retailing football kits and football shirt ranges such as manchester united kits, Arsenal kits, Chelsea kits and many other quality football shirts and football merchandise.
Related articles
Exercise Variety Is The Key To Being Super Fit
by
Steve